7 Day Essential Alaska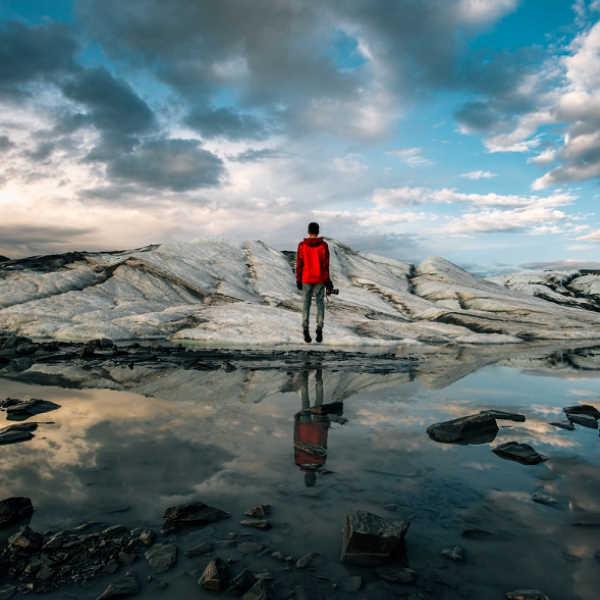 7 Day Essential Alaska
An abundance of natural treasures awaits your discovery as you experience the best of Anchorage and Seward. Soar through the skies, cruise on turquoise waters, and trek ancient glacial wonders in a whirlwind trip that encapsulates Alaska's legendary beauty.
Your authentic Alaskan experience begins with a stay in Anchorage, taking in city sights as well as a spectacular skyline. Explore the rugged and remote allure of the Chugach Mountains in a privately guided excursion, drinking in sights of picturesque wildflowers and curious wildlife. Take to the skies in an unforgettable heli-tour of Knik Glacier, followed by a landing on its rugged expanse. Marvel at stunning vistas and snap the perfect photo as you're whisked along the Seward Highway to the sprawling Turnagain Arm waterway, each turn of the shoreline revealing one natural treasure after another. Venture into pure Alaskan beauty aboard a shared cruise through Kenai Fjords National Park, keeping alert for signs of the wildlife that call this glacial wonderland home. Visit the icy blue marvel known as Exit Glacier, a dazzling tundra that invites you to explore its treasures up close. Return to Anchorage aboard the Alaskan Railroad, winding through photogenic backdrops that have made Alaska's splendor world-famous.
Kensington Tours creates private trips from the world's finest ingredients. Tailor-made with care by your personal Destination Expert, your personalized trip is always a one-of-a-kind experience made just for you. Expert local guidance and 24/7 service come standard.
We create personalized trips based on your preferences, this means no two trips are the same. Our expertise in over 90 countries worldwide means we take on all the complexities and logistics of planning your trip, so you can simply enjoy.
Whether you're looking for culturally immersive experiences, relaxation, culinary delights, exclusive access or unique places to stay, we make it happen. While your local private guide takes it one step further by helping you authentically experien
...